Dear buyer,

We've decided to add extra value to optimize our 'Service Pack'. And since it's optimized, we thought it was a good idea to rename it Optimo, the optimal payment, delivery and inspection service. The new benefits include:
Delayed payments
You pay transport costs and Optimo service fees when you confirm the car, but you only pay for your car before it's due to arrive at the HUB for pick-up. Plenty of time to look for potential buyers …
Extra vehicle inspection
When you bid, you base your price on the vehicle description on our website. However, an additional inspection also has its benefits … With Optimo, you have the luxury of an additional inspection when your car arrives at the HUB. Are there damages or defects you weren't expecting? Our Claims Handling Team works on it to find a solution.
Priority transport
Your delivery is given priority over non-Optimo cars. We plan your transport as soon as the seller releases the car for us to pick up.
How do you use Optimo?
During the auction, you'll be able to see if 'Optimo' is available. And if you win the auction, the confirmation screen allows you to select Optimo as a service. We currently offer Optimo at our HUBs in:
• Romania (for Romanian and Bulgarian customers)
• Hungary
• Poland
• Spain
• Croatia (for Croatian and Slovenian customers)
• Czech Republic (for Czech and Slovakian customers)
• France
The list is still growing. If you're unsure, ask your CRM Officer to check for you, or you can take a look at the transport options when you're bidding.

What does Optimo cost?
You get the optimal payment, inspection and delivery service for the price of € 35.

What do you think of Optimo?
Send me your feedback at GinoTalks@adesa.eu. You're sure to receive a response.
Kind regards,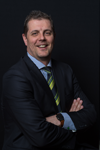 Gino Vleminckx
Chief Commercial Officer
ADESA