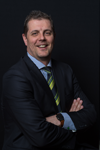 What is the most important item in your professional world? For many of us, the answer is clear. It's the coffee machine. But your smartphone probably comes in very high on the list too. If you're anything like me, you have your smartphone with you at all times. After all, a smartphone is basically a mobile office. It lets you work whether you're on the way to work, visiting clients or away from your desk. It's indispensable. Just like ADESA. Which is why we have decided to bring these two indispensable parts of the professional world together: we are proud to announce the ADESA app. Download it to your smartphone and you'll be able to follow up on your bids, look for cars, bid on them and do plenty more, whenever you want, wherever you are. It won't take you long to see the benefits of having a mobile version of ADESA …

Instant action
We know that some auction events require instant action. It might be because the Ultimo phase has started. It could be because someone has snuck in and outbid you in the last minutes of the auction. The clock is ticking. You need to take immediate action. And with ADESA on your smartphone, it will be quick and easy to do so, for all the cars you are following or bidding on.

Notifications
It's time for you to take urgent action! There's just one problem … You've completely forgotten about the auction and the fact you had to check on your bid. This is why we decided to create a solution that helps you take action when you need to: real-time notifications. The real-time notification service keeps you informed about the four most important auction-related events:
• When the estimated price is reached;
• When you've been outbid;
• Ultimo;
• The start of x-Time.
If there's something you need to be aware of, the ADESA app will make sure you are. And if you'd prefer not to know? The User Menu allows you to turn these notifications on and off as it suits you.

No more wasted time
There's a pretty good chance that your day contains at least a few moments of idle time. For example? When you're waiting for the coffee machine to work its magic. Or when someone is running late for a meeting. Rather than see this time wasted, we want to help you to make the most of it. With the ADESA app, you'll be able to use idle time to look for interesting vehicles. And why not? You never know what bargains you might find among the thousands of cars on our platform. And since we do want you to find the cars that interest you, we added a few Search options. There are eight criteria that allow you to refine your search and we will be adding more in the next versions of the mobile app.
When you find the must-have car you've always been looking for? A single click lets you dive into the details. Or click on the binoculars. You'll start following the car. It's a great way to make sure you remember it when you're back at your desk or have the time on your hands to check the finer points.

Whoops!
There's no denying that accidents happen. Especially on smartphones with their super-sensitive touchscreens. What if you tap something by mistake? We included a function in the User Menu that, when activated, requires every bid to be confirmed before it's sent. What do you think? A clever addition to safety? Or is it simply going to slow down your quick-fire bidding? Activate it as it suits you.

Download the app
Ready to download the ADESA app? You'll find it in the Google Play Store (for Android) or the App Store (for iOS). You'll need your user name and password to log in. And you'll then be ready to follow up your bids, search, or look at any of the other options.
What do you think of the app? Are there any functionalities you would like to see introduced? Please let me know! Get in touch with me at GinoTalks@adesa.eu. You're sure to receive a response.
Keep an eye out for my next post too. You'll find out exactly what happens after you confirm your auction win and that wonderful moment of excitement when your vehicle is delivered.
Kind regards,
Gino Vleminckx
Chief Commercial Officer
ADESA